Welcome to Triplett Tech!
6 months ago
Our Mission

Our mission is to provide a quality education through shared responsibility in a safe supportive environment for all students to meet the challenges of a global society.
We are "Committed to Excellence", and we work hard to make the site a primary source for timely information for all users, and a main gateway for improved communication between parents, teachers, students and other members of our community. Our goal and responsibility is to help each student develop an enthusiasm for learning, a respect for self and others, and the skills to become a creative independent thinker and problem solver.
Welcome to Triplett Tech!! - a message from Connie Pangle, Principal
We are proud of our school and want our students to be also. Several ingredients go into making an outstanding school. No school can be exceptional without students and staff who have the desire to excel in all areas of the operation. You must have the desire to be the best!
A friendly atmosphere between students and teachers is essential if we are to work together to create a school where maximum learning can take place. Teachers are always available to assist students to be the best they can possibly be.
Students will have many opportunities at Triplett Tech such as participation in SkillsUSA, internships, and work-based learning experiences. All students are encouraged to take advantage of these great opportunities.
This school belongs to everyone! Even though you come from different home schools, you are not red, blue or purple. You are green! We are Triplett Tech!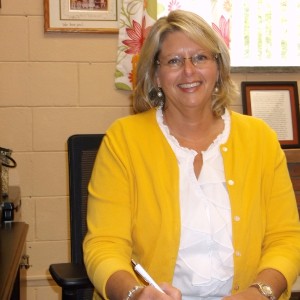 **Important Information**
10 days ago
School opening and transportation information coming soon.